Register as a Mentee
Discover the perfect resource for your career growth here

Register as a Mentor
Share your expertise with those willing and eager to learn.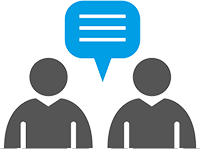 Welcome to the 2019-2020 Citywide Wings Mentoring Program
The City of San Jose Citywide Wings Mentoring Program is all about making connections in order to build mentoring relationships across divisions and departments. By participating, full-time City employees will gain: 
·        Opportunities to make new connections
·        Value for yourself and others
·        Strategies to advance your professional development and career
·        Confidence to expand your horizons
·        Knowledge of other fields across the City
·        Communication skills
·        Field-specific training
·        Answers from professionals in your field
·        Help in realizing your potential
This year's program starts in early October and runs through April 2019.
New this year, we'll kick-off the program in the City Hall Rotunda on October 9th at 10:30 a.m. with special guest presenter Kristen Scroggin, owner of genWHY Communications. Ms. Scroggin will discuss the relationship between the mentor and mentee, how to bring out the soft skills and knowledge transfer in an effective way across generations.

Registration is now open! The deadline to register is October 7, 2019.
Mentors/mentees will be paired in mid October.
If you have any questions, please feel free to contact Matt Shelton, your Mentoring Program Ambassadors, via email at Mentoring@sanjoseca.gov.